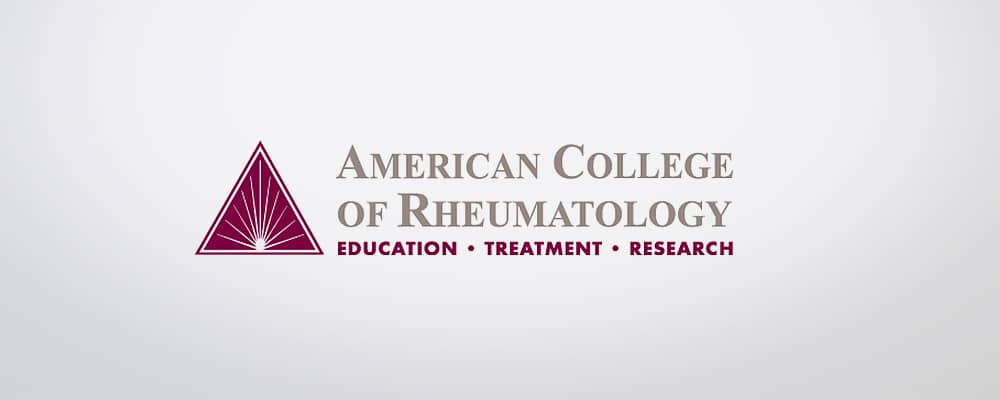 The American College of Rheumatology (ACR), based in Atlanta, Georgia, is a not for profit organization of and for physicians, health professionals, and scientists that advances rheumatology through programs of education, research, advocacy, and practice support that foster excellence in the care of people with arthritis and rheumatic and musculoskeletal diseases. This year, the ACR Research and Education Foundation will bestow $10.5 million in awards and grants to almost 200 individual and institutional grant recipients, making them the second largest funder of rheumatology research and training programs in the US.
Steve Blevins is the VP for Information Systems who, along with 70 other employees, operates the business offices within the American College of Rheumatology.
Situation
In order to serve the growing membership of professionals of the ACR, Blevins and his team were producing a large number of manual surveys that were being deployed either on paper or by specialized outsourced companies. In an organization that relies heavily on the surveying of their members, the work involved in deploying these surveys had become costly and time consuming.
"We really wanted something that we could put on our website, more than just using an outsourced solution." Blevin explained that he knew a better solution must exist that would not only reduce their costs and save them time, but that also could be applied directly via a web browser. Blevins evaluated several web-based survey solutions to find the one he felt would best meet his operation's objectives. High on the priority list was a solution that could integrate with the organization's web site. It also needed to be easy to use and able to cope with unlimited responses. Lastly, it needed to be cost effective.
Solution
Blevins came across Checkbox Survey Solutions and their product Checkbox …."I found you guys and it looked like a good fit." The American College of Rheumatology chose the Checkbox Survey Server solution due to its ease of integration with their website and the number of features it offered. Most importantly for Blevins, "was that Checkbox offered the ability to get the source code for the application, we felt this was a real advantage."
Checkbox Survey is Checkbox Survey Solutions' integrated software line for managing the full lifecycle of surveys through an easy -to -use web interface. Professional looking surveys can easily be created with the ability to send email invitations and analyze data, all through a standard web browser. The product solution chosen by the ACR, Checkbox Survey Server, could be installed on ACR's own server infrastructure, giving Blevins and his team full control over their survey environment.
Janet Chisholm, a web programmer who works for Blevins and a key user of the Checkbox Survey product, says of Checkbox, "Any time we have a question we have always had a great response and a lot of help and it's just been really good."
The ACR currently has 8 users that administer their surveys and, although the number of responses varies, they have issued surveys to more than 4000 people, which Checkbox was able to handle with ease. "It was something we could show our users how to do, but we didn't necessarily have to manage it ourselves," said Blevins. The team was easily able to set-up their user management criteria, which allowed users to take on specific roles in the survey creation process. Blevins describes his experience simply as…"we implemented it and have been using it ever since".
Benefits
"If I went back and looked at some of the surveys we created initially and compared them against the ones we do today, you can see the obvious evolution of our learning curve," explains Bradley.
The American College of Rheumatology has been using Checkbox Survey for nearly five years and has been delighted with the advancement in features and usability over this time period. "It just keeps getting better," explains Chisholm. In implementing Checkbox, both Blevins and Chisholm have identified benefits including a reduction in workload."It has definitely made my job easier," said Chisholm. Blevins describes the impact it has made to their bottom line,"it has definitely saved us money."
The fact that the product has been embedded in their day to day operations means that the ACR continues to develop and apply their use of Checkbox to their specific needs. In the near future they are looking to delve deeper into the functionality of Checkbox Survey and improve survey customization for their growing professional membership. In summary, Blevins describes Checkbox Survey as "a really nicely designed piece of software that's easy to use and does what it's supposed to do".