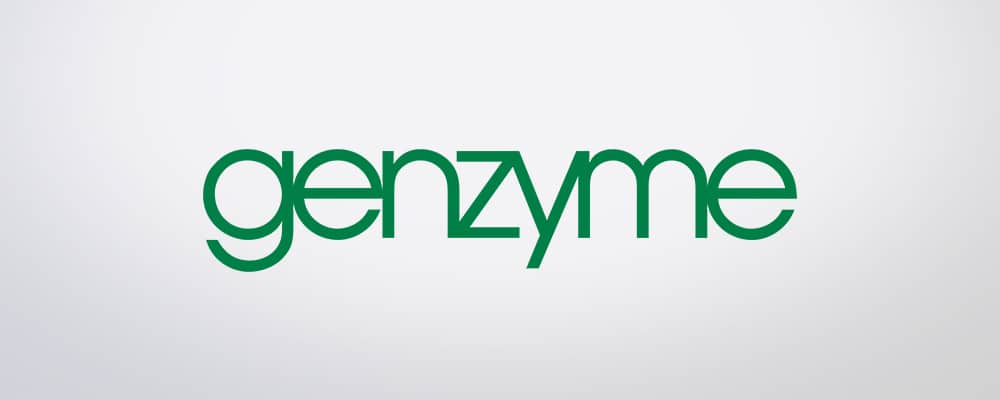 Genzyme is one of the world's leading biotechnology companies, having grown from a small start-up in 1981 to a diversified enterprise with more than 12,000 employees across the globe serve patients in nearly 100 countries. Genzyme develops, manufactures and markets a range of innovative health care products and services that make a major positive impact on the lives of patients around the world.
Bhavesh Patel, Senior Director of Global Risk and the senior member of a Security leadership team responsible for the development, implementation, and management of the Genzyme's global security program. Jeff DiPrimio is the Operations Manager of Global Risk and a leader in the physical security program that includes the management of the Global Security Service Center. The Global Risk team combines Physical Security, Information Security, Product Security, Business Continuity as well as Risk Management.
Situation
The Global Security team is responsible with conducting processes such as risk assessments, Monthly Drills and On the Job (OTJ) training as part of their routine duties. Over time, these duties had become increasingly manual and time intensive, leading the team to look for secure, efficient, and smart solutions to streamline their internal and external security processes.
For example, once security officers have completed their OTJ training, they are required to answer questionnaires of between 50 and 100 questions before they can become certified for duty. Genzyme's traditional certification process was done entirely on paper for each of their 100-150 security officers around the globe. This required a training manager to spend many hours distributing and correcting the questionnaires, sending them back for potential re-testing, and enforcing the minimum acceptable scores.
Genzyme's Monthly Drills are also performed throughout all US locations after OTJ training is complete in order to keep training and protocol relevant and up to date. These drills are scored for each employee; if a minimum score is not met, they can be re-issued up to three times before further training is required. Just like the OTJ questionnaires, Monthly Drills were traditionally paper-based and required a great deal of manual work on the part of the training coordinator to score and monitor them.
Patel and DiPrimio knew that something needed to be done to streamline the OTJ and Monthly Drills processes. By talking through ideas of how to automate the questionnaires, they recognized that the questionnaires were a lot like surveys that could be made smarter and more efficient with the help of an advanced online survey tool. Patel explains, "We saw that these processes were like surveys where you are asking questions, getting responses, asking another question, and then looking for another response."
Solution
Patel and DiPrimio arranged for the team to begin evaluating online survey software providers. They identified possible solutions and ruled out others by signing up for free trials from many of the top survey providers on the market. Genzyme needed an application that was flexible but completely secure, and was therefore not interested in freeware. "I don't like freeware!" Patel exclaims. "Seeing organizations of magnitude using freeware and having no idea where that information is going or how it is being utilized upsets me." They were also concerned with finding a solution that was easy to use so they could roll it out quickly to a large number of users.
Patel explains that "Checkbox Survey had certain key features built in already beyond what we were looking for." He and DiPrimio recognized that Checkbox's automated email alerts and triggers and its conditional logic features would allow them to create smart, efficient questionnaires. Patel states, "We initiated conversations with the Checkbox team and found how professional they were and realized we could work really well with them."
DiPrimio adds that Checkbox's pricing structure and resources were a huge selling point for Genzyme. "I like how Checkbox says you can send this to the entire world and we don't care. I don't want to worry about being restricted to how much I can send on a weekly basis." He also notes that Checkbox's training videos, knowledgebase, and other resources allowed him and his team to get up and running very quickly. "This just shows the time and effort that Checkbox has put into the application, to develop it, but also to make sure they could equally support it."
Genzyme ultimately decided to purchase Checkbox Survey's Unlimited Online Hosted account, which gave them the ability to roll out as many surveys/questionnaires by as many administrators as they needed. Although there are a number of specialized assessment tools available, Patel and DiPrimio chose Checkbox because of its flexibility and ability to meet a broad range of needs. Patel explains "We looked at the cost of [specialized products] and beyond the cost there is the complexity of the product. It is hard to get buy-in from the end user, whereas with Checkbox we can customize the questions around the specific group it is being sent to, whether it be a lab, office or manufacturing site."
Benefits & Feedback
Just one year after their initial purchase, Genzyme is using Checkbox across departments and functions to improve efficiency, accuracy, and quality. Time consuming and manual processes like OTJ Training and Monthly Drills are now all being handled by Checkbox Survey. Data is efficiently generated and tracked in a secure hosted environment. DiPrimio was so pleased with Checkbox's performance of these functions that he even offered use of their Checkbox account to Genzyme's Travel Department, who now uses Checkbox to confirm travel bookings and reservations and gather feedback on services.
More recently, Patel and DiPrimio have begun transitioning other manual, labor-intensive processes from Excel spreadsheets to Checkbox Survey. For example, the Information Security department routinely conducts risk assessment questionnaires for third-party vendors. Using Checkbox for these questionnaires has allowed the team to send the vendor a survey link via email and more quickly determine whether the vendor passes Genzyme's security standards.
Patel and DiPrimio's rollout of Checkbox has also been met with enthusiasm across departments and sites. DiPrimio states, "We are getting a lot of positive feedback, the business managers love it. I do a lot of presentations on Checkbox within my group or other groups in order to get more leverage out of the product and make sure we add value for Genzyme."
Genzyme also conducts annual CTPAT (Custom Trade Partner Against Terrorism) assessments at each of its global sites. The assessments are federally regulated and so must be 100% accurate. Using Checkbox to perform the scored assessments has helped ensure the accuracy of the data. Checkbox's scored survey functionality, automated triggers, and customization options have also made the process considerably less manual and time-consuming.
Lastly, DiPrimio is working with the Business Continuity group to pilot Business Impact Analysis (BIA) assessments with Checkbox. These analyses are formula-based and allow Genzyme to determine the impact of a certain event, such as a power outage, and what their continuity plan should be for that event. Roll-out of the BIA's in Checkbox will require some customization of Checkbox, which Genzyme will work with the Checkbox development team to accomplish. DiPrimio is also exploring using Checkbox to send satisfaction to Genzyme's help desk users, as well as other opportunities.
* Bhavesh Patel is a frequent speaker on security issues facing biopharmaceutical and health care organizations, he is also active in a variety of professional organizations, including public/private partnership security initiatives.
* Jeff DiPrimio is the Operations Manager of Global Risk for Genzyme and actively involved in several professional associations, including public/private partnership security initiatives.