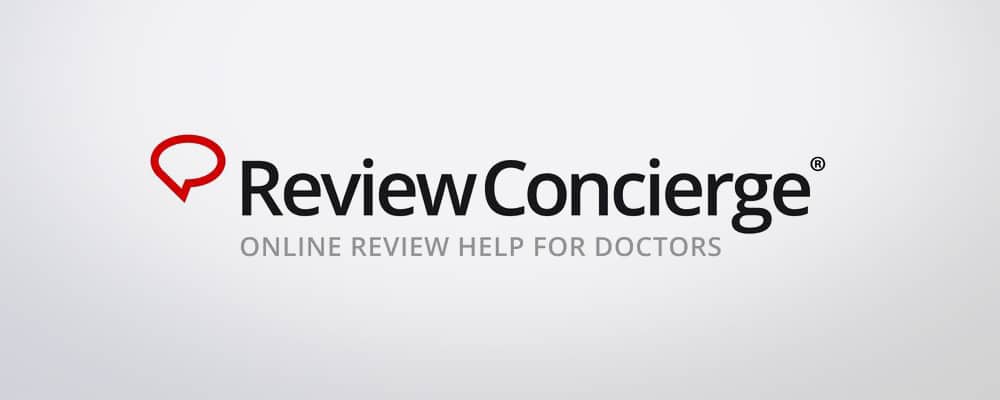 Founded in 2012 and based in San Diego, California, Review Concierge provides physician and dental offices with an easy way to manage and control their online reputations. Although large institutional healthcare organizations had industry access to powerful survey services for capturing and optimizing patient feedback, these services were too costly for most small practices to afford – putting these clinicians at a competitive disadvantage.
Review Concierge helps clinicians monitor online reviews across more than 75 Internet websites – and receive notifications to alert them when a review is posted. With the service, they can mitigate poor reviews and dispute fraudulent ones to have them removed from the Internet before they can damage their practices.
Although the start-up was lean on resources, the market was ripe for their reputation management application, which catered to small- and medium-sized practices that needed more control over what was being said about their quality of care, which could put their businesses at risk.
Challenge
Review Concierge needed a survey application that they could use to capture reliable quality-of-care insight from patients so their clients could better understand what was going on in their practices – and build more competitive online reputations.
They wanted a solution that would integrate seamlessly into their reputation management application as well as client practice management systems. It had to provide powerful logic capabilities and support anonymous data collection. And it had to be easy enough for busy, nontechnical clinicians to use without having to be users on the system.
"We knew that developing our own survey software would be crazy, and there was no need to do it because there were already established online survey products in the market," explains David Engel, Review Concierge founder.
Solution
After evaluating every online survey tool they could find, Engel and his team ultimately chose to integrate Checkbox Survey Professional into their online reputation management application. Not only did it provide the most robust feature set, but it also offered a month-to-month subscription plan that avoided the requirement for a large up-front financial investment.
"We weren't looking for the cheapest product on the market, but we did need a product that offered powerful functionality, testing and support, and Checkbox was the one product that gave us all that," says Engel.
Engel's team of internal developers used URL redirection to integrate Checkbox within the Review Concierge application. Once powered by the survey software, they could provide clinicians with a short link URL, QR code or text message to connect their patients to an online survey, which patients could access from any computer or mobile device. Inside the survey, patients are presented with a series of multiple-choice questions to rate their practice satisfaction on issues such as quality of care, bedside manner, staff friendliness, office appearance, physician availability and more.

In the event that a patient provides a negative response, the survey lets them enter free-form text to detail their concerns. As soon as a survey is submitted, an email is triggered from the survey application to the physician office so the feedback can be addressed in a timely manner.
For surveys that are predominantly positive, the survey drives those patients online to write a public review for the practice. Engel says about 90 percent of patients who are driven online with his application to write a review actually complete the action.
Captured survey data can be uploaded into client practice management systems to automate and simplify the data management process.
"The quality of care surveys that we're doing inside Checkbox are giving our clients the practice information they need to fix problems or get a pat on the back – and endorsements from patients – if they're doing a good job," says Engel.
To comply with HIPAA privacy policies, all survey responses are kept anonymous using the anonymizing feature within Checkbox. Clinicians who require more privacy can purchase their own HIPAA-compliant server to easily integrate it with Review Concierge's reputation management application.
To further enhance the survey experience, Checkbox design tools make easy work of customizing survey templates for those clients who want to deliver a fully branded survey to their patients with customized logos, fonts and colors.
But ultimately, Engel says he is most impressed with Checkbox's powerful survey logic that prompts actions based on survey answers and survey scores – and triggers emails to clinicians when a low overall satisfaction score or unsatisfactory response is submitted.
"That really helped us, because our clients don't want to become users; they simply don't have time to learn a new system," says Engel. "They prefer to receive everything through email so they can stay focused on patient care."
Results
In the eight months that it has been using Checkbox, Engel says that Review Concierge has been instantly profitable, because he is able to power his survey functionality from Checkbox's back end without any real investment in the technology on its own.
The Checkbox API and developer tools save the company time and resources, because Engel and his team can extend, customize and integrate the survey functionality into Review Concierge's application without having extensive technical knowledge of the survey software.
Review Concierge clients are better able to compete with larger healthcare offices now that they can pinpoint and address problems that may be occurring in their practices in real time – and use that survey feedback to generate positive online reviews to improve their reputations over time.
And the scalability and security features within Checkbox are just what Review Concierge needs to expand its service into the larger hospital market, because it can be integrated within hospitals' EMR systems.
"Checkbox is simply the most well-configured survey product for third-party use that I've ever seen in the market," says Engel. "We really love it because it does exactly what we need it to do."