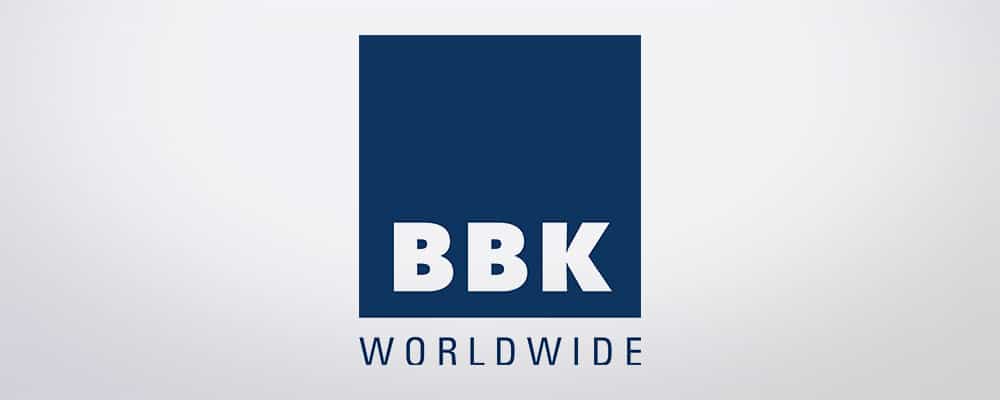 BBK Worldwide began as a one-of-a-kind marketing consultancy specializing in patient recruitment for the clinical R&D segments of the pharmaceutical, biotechnology, and medical device industries. Today, with headquarters in Boston, Massachusetts and offices around the world, BBK continues to redefine what it means to excel at patient recruitment.
Matt Kibby, director of Market Intelligence for BBK Worldwide, describes the ever-changing patient recruitment environment and BBK's desire to continuously expand the reach of its patient recruitment services. "Not only have we expanded our products and services horizontally across the world, we have also made a major move to expand what we do vertically and integrate ourselves earlier in the clinical R&D process. Not just to the point where clinical trials are enrolling patients but earlier in feasibility studies, the selection of clinical sites that are going to conduct the studies, and protocol design."
Situation
With BBK's ever-expanding role in patient recruitment solutions, surveying has become instrumental to their ability to offer a full range of services to their clients. The company uses surveys primarily for clinical trial site selection and feasibility modeling. However, during recruitment campaigns, surveys are also used for recruitment needs evaluations and to pre-screen patients for eligibility in clinical trials. "We want to survey people in order to get their opinions about whether they would be suitable and motivated, and whether they have the facilities or skills to conduct clinical trials," Kibby explains.
BBK's strong reliance on surveys in so many aspects of the business made finding the right survey solution a critical task for the organization. Victor Bradley, BBK's Director of Information Systems and Operations, has made finding the perfect survey tool his pet project for the last five years. Bradley's early exploration of the market was unsuccessful and resulted in a list of survey tools that were "a mish mash of HTML, Access, and Sequel that were just not elegant enough to meet our needs."
Based on Bradley's dissatisfaction with the market's solutions, BBK's development team decided to build a custom in-house survey software solution in 2005. However, with more than 20 surveys per month being deployed, all available developer resources were needed to maintain the software. Eventually Bradley had enough, stating, "I had to go and find a good product that was going to meet exactly what we require." Bradley spent two months looking for survey software that met his requirements and was able to narrow his search down to three products.
Solution
After downloading a free version of Checkbox Survey, Bradley trialed and tested every feature and function to see if they would meet his needs. He did the same for the other two products and ran a cost comparison of the three solutions. Bradley also followed his 90% rule, which focuses on the 90% of what a product can do and not the 10% that it can't, to ultimately choose Checkbox Survey, which met more than 90% of BBK's requirements. . "[Checkbox was] hands down above the other products from a price point and from a capabilities point," Bradley says.
BBK Worldwide purchased Checkbox Survey's Server, which is installed on their servers and accessed via a standard web browser. BBK also purchased Checkbox's Developer Kit, which gave them access to the Checkbox API and enabled them to further customize and integrate the application into their existing business processes. Checkbox gave BBK the ability to design, create and deploy surveys without putting a heavy burden on their development resources. "Ninety-eight percent of what we are doing does not require programmer involvement, but we do have back-up for the two percent, and that's what makes it fun and innovative," Bradley describes.
BBK continues to push the innovation envelope with Checkbox. Their development team has been able to integrate Checkbox with Google's location services so that a patient can enter his zip code into a Checkbox-powered screening survey and have all available clinical trial sites in his geographic area returned to him. They have also developed a custom roll-over function to define large medical terms for patients or to give clarification on any information that is being requested from the user. In addition, BBK uses Checkbox's multi-language function to service their global clients and roll out patient recruitment surveys and forms worldwide.
Benefits
"If I went back and looked at some of the surveys we created initially and compared them against the ones we do today, you can see the obvious evolution of our learning curve," explains Bradley.
One of the major benefits of implementing Checkbox has been the decreased development time associated with survey creation and maintenance. This has given the BBK programmers the ability to focus on programming more than survey development and "to gain expertise in what I think is a very fascinating field," Bradley says. "It has decreased the amount of time needed to make the survey functional and leaves more time for execution." The BBK team now has more time to devote to making sure their clients get exactly what they want and to testing the strategy and dynamics of surveys before they goes live.
With approximately twenty survey administrators registered on Checkbox, BBK has also benefited from Checkbox's array of online training resources. As new users are added, they are directed to Checkbox's training videos for quick guides on various aspects of the survey process, with minimal need for internal training resources. Bradley explains, "In our software and communications we try to help train people as they are going along and I think your software makes it pretty easy to understand the attributes that are associated with each question and train someone on survey development."
BBK Worldwide will continue to seek out new ways to advance and develop their surveys using Checkbox and their own integration and programmer tools. Checkbox Survey and BBK have enjoyed a prosperous relationship thus far, and both look forward to finding additional innovative ways to work together in the future.
*Matt Kibby – Director of Market Intelligence for BBK Worldwide. After 14 years in patient recruitment, Matt is an authoritative voice in the industry. A highly sought-after speaker, he also publishes regularly in key international industry publications, including European Pharmaceutical Executive, Good Clinical Practice Journal, and PharmaVOICE. In 2006, he was recognized by PharmaVOICE as one of the 100 most inspiring people in the life sciences industry.
*Victor Bradley – Director of Information Systems and Operations Functions for BBK Worldwide. As the company's lead IT resource, Victor was one of the original architects of BBK's proprietary Web-based recruitment portal, TrialCentralNET?. Today, he manages the development team for this industry-defining recruitment technology and supervises BBK's referral reporting and tracking systems.