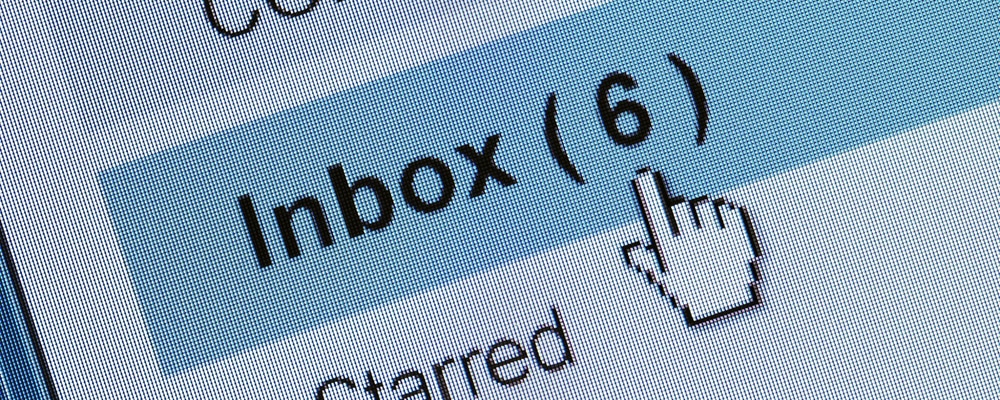 A recent Experian Data Quality study reveals that 66 percent of companies have experienced email deliverability issues in the past 12 months. According to the report, email deliverability issues can disrupt customer communications, impact customer service and hurt your brand.
Among the biggest contributors to email deliverability issues: poor sender reputation. It turns out that being a reputable, honest and responsible sender is essential to getting your email past spam filters that are working hard to block harmful or deceptive email messages.
Here are five simple rules to follow when creating highly deliverable email and establishing a successful sender reputation.
1. Establish trust with your sender line
An authentic, credible sender line is essential for email deliverability. A generic and unrecognizable sender line is sure to alert spam filters that something is not right with your message. Be sure that your sender line is clear and identifiable – and coming from an authenticated domain name. Using a real name in the prefix of your sender line is great for deliverability and can do wonders for your open rate.
2. Be honest with your subject lines
Write subject lines that are appropriate to the content and the offer being promoted in the body copy of your email. Avoid the overuse of capitalization and punctuation such as exclamation points. And while symbols or numbers at the beginning of a subject line can be eye-catching, you should test their effectiveness with your audience since they might flag spam filters for some corporate clients.
3. Include credible body copy
Be sure the body copy of your email is pertinent to your subject line and limit the number of hyperlinks in your message. Don't include attachments to your email. Not only will filters block you, but recipients will be hesitant to open attachments they haven't requested and are not expecting.
4. Balance your content wisely
Spam filters cannot read images, so email that has too many images or too little text might be flagged as spam. Be sure to include a balance of images and body copy to ensure deliverability of your email. And use conventional text sizes and colors; text that is too small, too large or highly colored could be perceived as spam.
5. Abide by CAN-SPAM requirements
The CAN-SPAM Act sets rules for commercial email and provides recipients the right to unsubscribe or opt out of your campaigns – and comes with penalties for marketers that violate this rule. Be sure to include a footer on your email with clear unsubscribe or opt-out instructions, along with your company name, address and appropriate contact information.
The Checkbox Survey invitations manager makes it easy for you to send customized, personalized email invitations with deliverability assurance and ease. Learn more and start a free trial to see how it works.