This documentation is for Legacy Checkbox Version 6. Please visit our Checkbox Version 7 Documentation page for current user guides.
This Checkbox user guide walks you through the process of creating a custom profile property field and adding that new profile property to a user, both manually and through the user import tool.
---
What is a Profile Property?
A profile property is a defining user attribute, such as a user's name, address, phone number, etc., that can be used as the source for:
merging text
setting conditions
triggering events
filtering reports
defining columns for user imports
organizing users/groups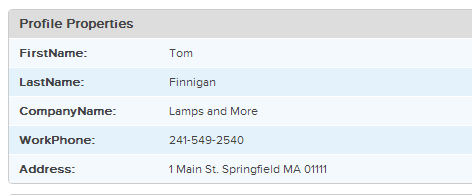 ---
How to Create a Custom Profile Property
1. Profile properties are created and modified by a System Administrator under your system settings. To add or manage Profile Properties select the System Settings option under your username in the top right corner of the application.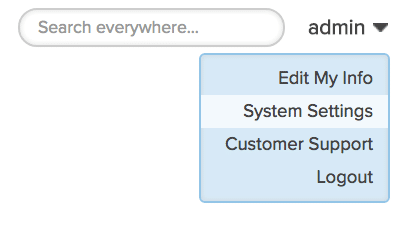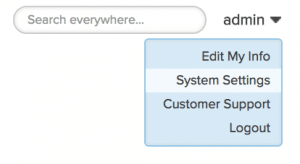 2. Select User Settings.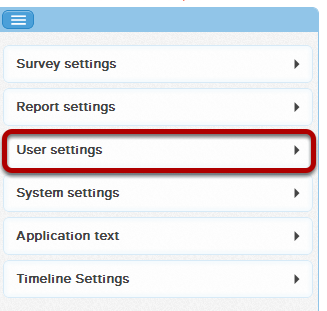 3. Select Profile Properties.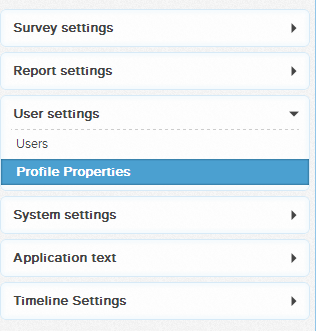 4. A list of existing profile properties will appear on the right side of your application window. "FirstName" and "LastName" are default profile properties that cannot be removed from the application. There is also no need to add a custom profile property for "Email Address", as this information is entered under the Login Information section of a user's profile.
To create a new profile property, enter the property name into the field provided. Then click the "+" icon to save the profile property. You may create as many profiles properties as you need.
NOTE: Profile property names cannot include spaces.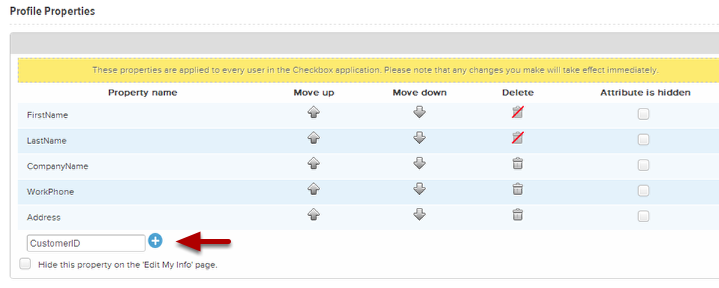 ---
How to Manually Add a Profile Property to a User Profile
After adding the new profile property option to your system settings, you will be able to see it under the Profile Properties section in the user manager.
1. Click Users on the main navigation menu to enter the user manager.  Select a user and click the Edit button under Profile Properties.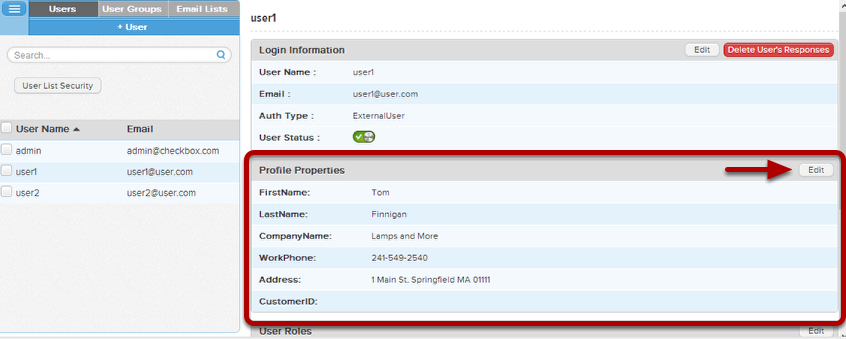 2. After entering information into the custom profile property field, select the Save button to save and exit the profile property editor.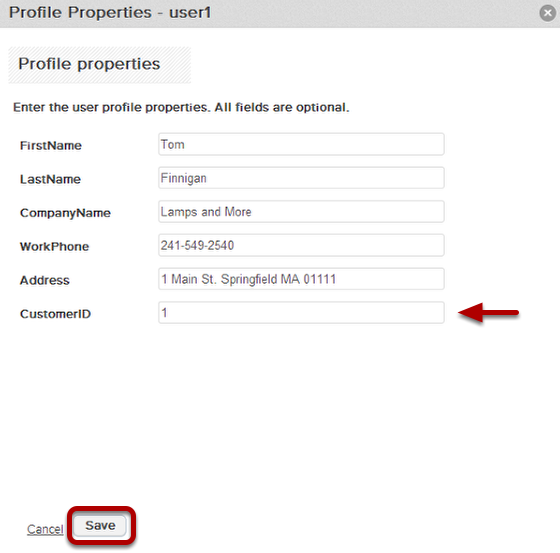 3. The new profile property information should now display in the Profile Properties section of the user's profile.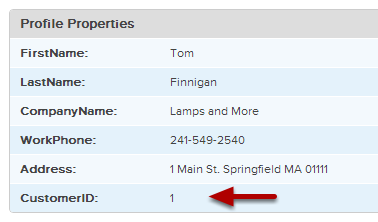 ---
How to Add Profile Properties When Importing Users
When importing a list of user data, profile properties and login information (username, password, email address) are used to sort the imported information.
1. Click the Users link at the top of your application. Hover over the +User button until the Import from File option drops down (choose this option whether you are importing a file or copying and pasting).

2. Choose the columns you want to import or copy/paste from your .csv file. Choose the Profile Properties from the left column and add them to the right column of the layout wizard.
*Make sure that you add the Profile Properties in the same order that they appear in your .csv file or spreadsheet. For instance, if your .csv file's columns are Username, First Name, Last Name from left to right, the right-hand column of the layout wizard should display those same three labels in top to bottom order. If you move them over in the incorrect order, you can use the up and down arrows on the right to rearrange them. Click Next.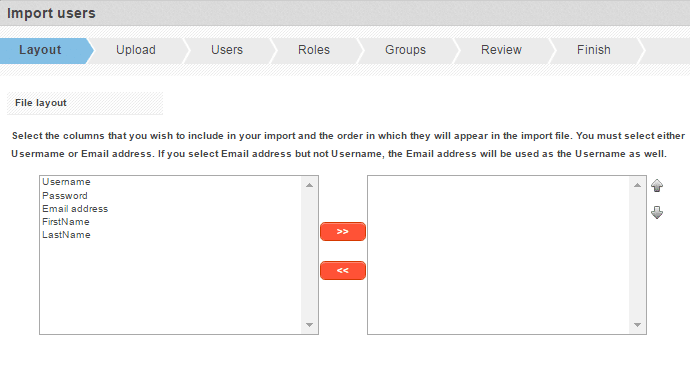 3. Choose to upload a file or copy/paste. Click the radio button for either file upload or copy/paste. If you are uploading a file, click the 'Select File to Upload' button and browse for the file to upload. If you are copying and pasting from excel, paste your columns into the box provided.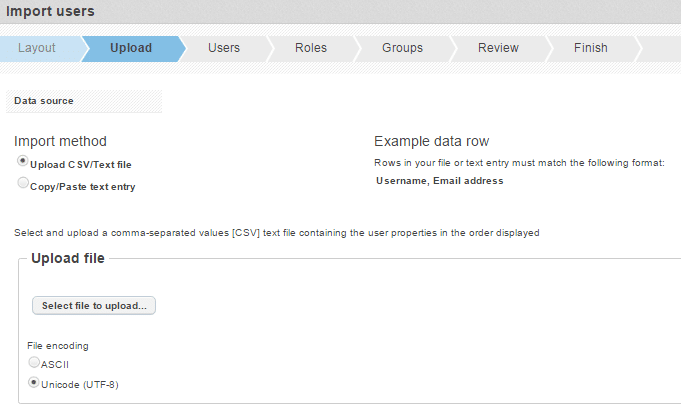 4. Verify the import. On the next screen, verify that your data looks correct. Make sure to check the Invalid Entries tab for any rows that can't be validated. If you would like to change anything, click the 'Back' button to re-paste or re-import. Click Next.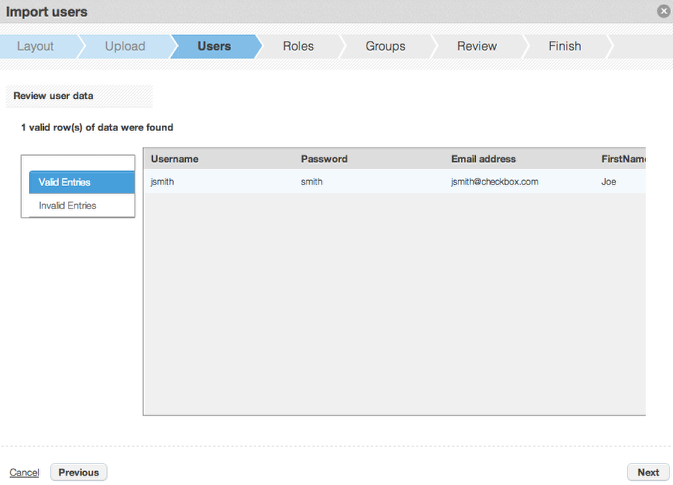 5. Assign role(s) to your users. Choose which role(s) you would like to assign to your users. View our Roles Guide for more information on user roles and permissions. Click Next.
Note: All users in a single import must be assigned the same role(s). If you would like to assign your imported user's different roles, you must import them in separate batches.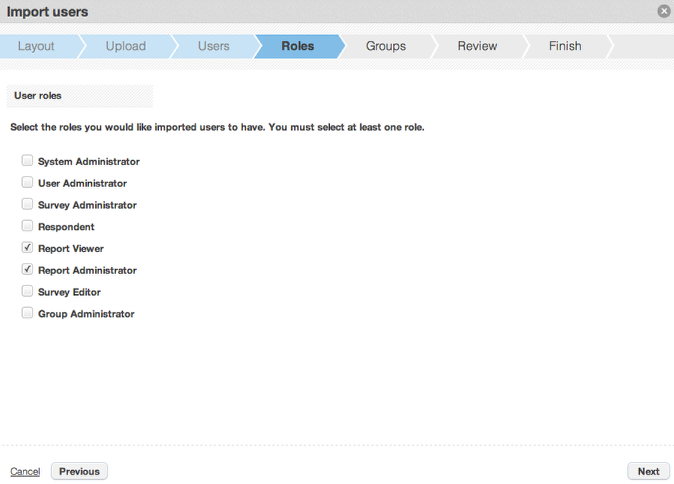 6. Choose the User Group(s) you'd like to add your users to. On the next screen, choose which groups (this is optional) you would like to add your users to. If you do not see any available groups, you have either not set them up or do not have access to them. To add a new Group, click Users -> User Groups -> +Group.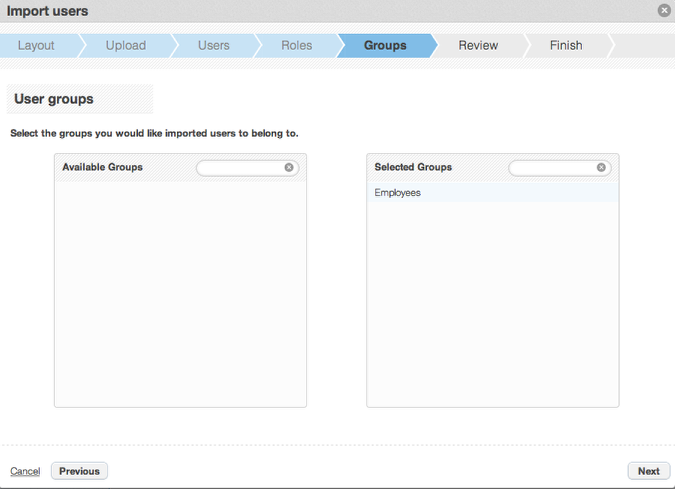 7. Review and Finish. On the next two screens, review and finish your import. If you would like to make any changes, click the 'Back' button before clicking 'Finish.' Make sure you receive the confirmation message that your users have imported successfully before closing the import wizard window.