This documentation is for Legacy Checkbox Version 6. Please visit our Checkbox Version 7 Documentation page for current user guides.
Purpose of this Guide
Microsoft Excel is the most common program used to open and analyze .csv files, but Excel isn't always able to handle multi-language or other special characters. This guide will walk you through how to open multi-language survey exports or export with special characters in Excel.
---
1. Choose which survey results to export
From the survey dashboard or survey editor, click  Analyze -> Responses -> Export Responses.


2. Choose your export options
From the export pop-up, choose to export your file as a Standard CSV file and choose your CSV options (as needed).
 
3. Download your file
Once the export is complete (as evidenced by the green progress bar), click the Download button and make note of where your computer saves the downloaded file.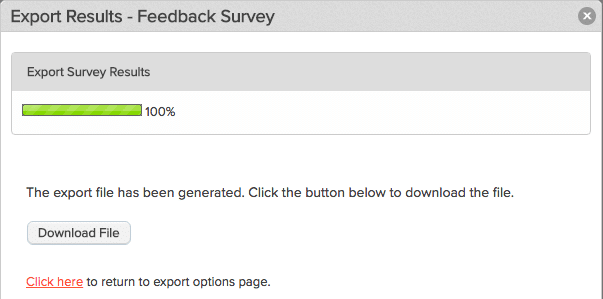 4. Open Excel and import Data -> From Text
Open a new Excel workbook and choose the From Text icon in the Data menu.
Find the .csv file that you saved in the previous step and select it to import.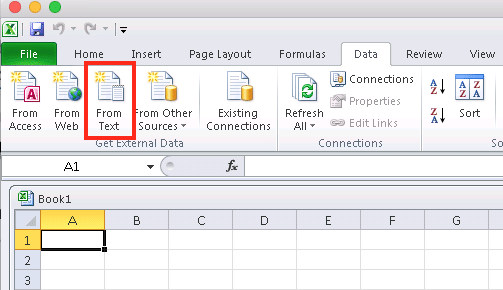 5. Choose your data type
On the first step of the wizard, choose to import Delimited text with a File Origin of UTF-8.

6. Choose your text delimiters
On the second step of the wizard, make sure only the Comma delimiter is selected and that the text qualifier is set to the double quotation mark (").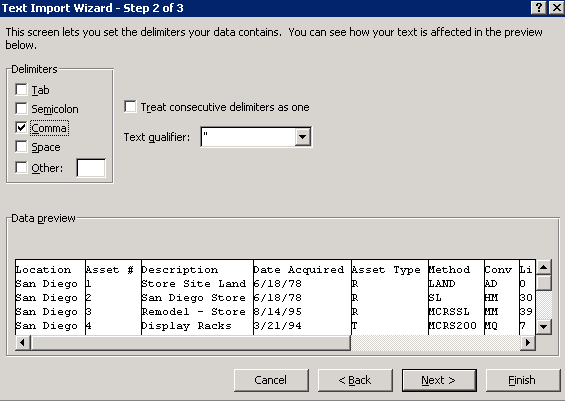 7. Import your data into Excel
On the final step, choose the location in Excel where your data should be imported. You should now see your survey results with proper character encoding. To preserve this format, you can now save the file as an Excel spreadsheet, which you will be able to open directly without the data import process.