This documentation is for Legacy Checkbox Version 6. Please visit our Checkbox Version 7 Documentation page for current user guides.
The Open-Ended Single-Line item allows you to add validation to force certain answer formats and cut down on data entry errors.  Format options include:
Date (MM/DD/YYYY or DD/MM/YYYY)
Alpha-numeric string
Letters Only
Decimal
Email Address
Integer
Money
Numeric Characters Only
Postal Code (US/Canada)
Phone Numbers (North America)
Social Security Number
String – Uppercase
String – Lowercase
URL
---
To add validation rules to your Open Ended items:
1. Select 'Add Item' to your survey page followed by 'Open-Ended Single-Line'.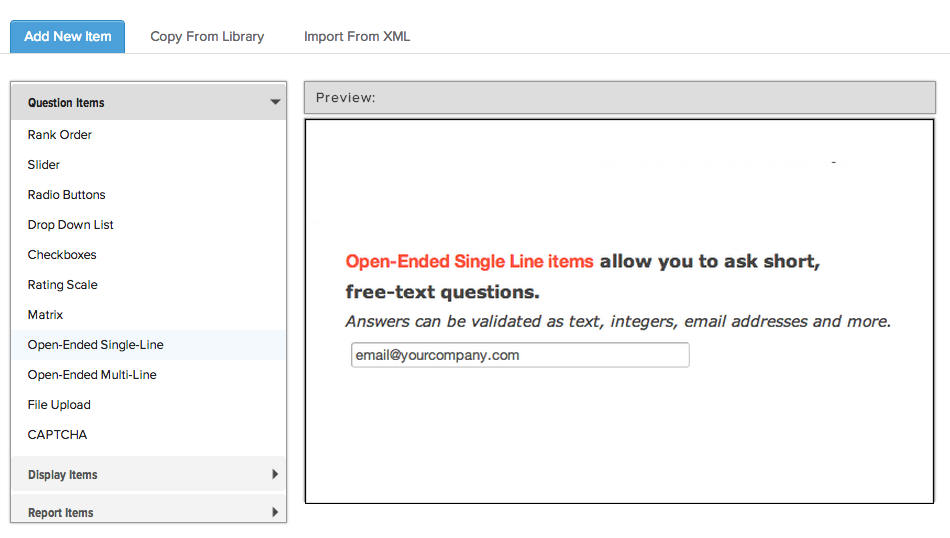 2. Enter your question text on the 'Question Text' tab, e.g. Email Address.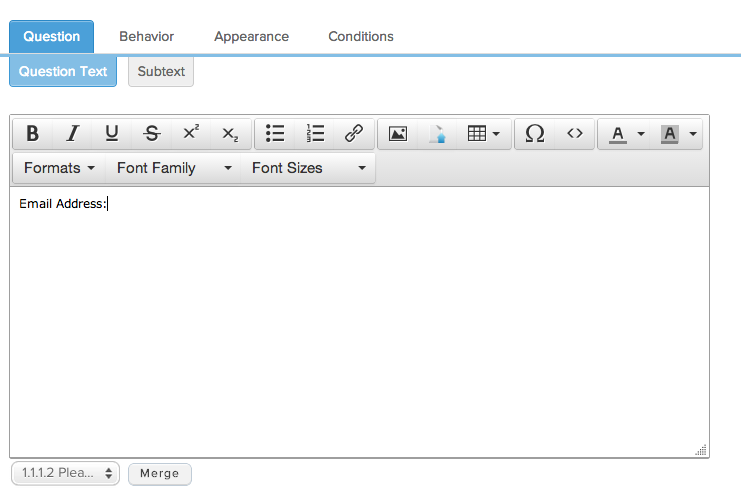 3. Under 'Behavior' select 'Answer Format' and from the drop down list of available options, select the validation rule you want to enforce, such as 'Email Address'.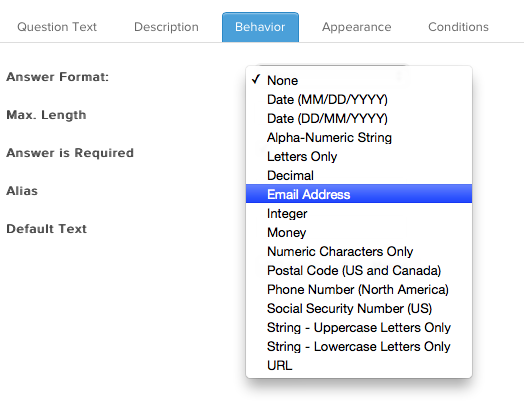 4. Determine whether this question is going to be 'optional' or 'required' by the respondent and select appropriately under 'Behavior'.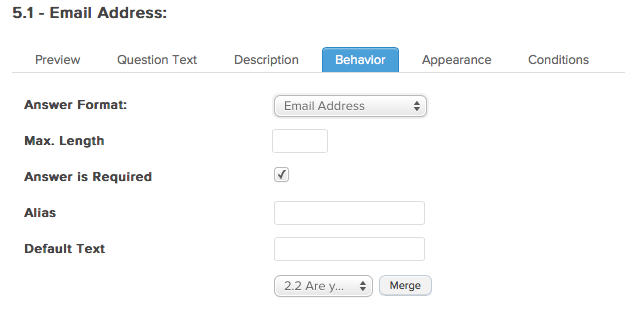 5. Test this question to make sure it is operating the way you expected. For example, if the respondent enters an invalid email address they will be notified of this error and have the ability to update their response.

6. The response should then be a valid email address that will allow the respondent to continue along with the survey.

7. Survey creators can add as many 'Single-line free text' entries as they require in order to collect valid date from their respondents.