Checkbox is built utilizing ASP.NET 4.0 Web Forms, .NET 4.0 Class Libraries, and Entity Framework. The code of Checkbox is broken up into several different projects to separate different functions and concerns. Checkbox utilizes SQL Server as its database engine.
Checkbox Source Code comes with source code for all of the projects listed in the diagram below. The Checkbox SDK comes with the source code for the CheckboxWeb project. This allows developers to add and extend the Checkbox code to integrate it into their own system. To alter the functionality of the core Checkbox code, full source code is required.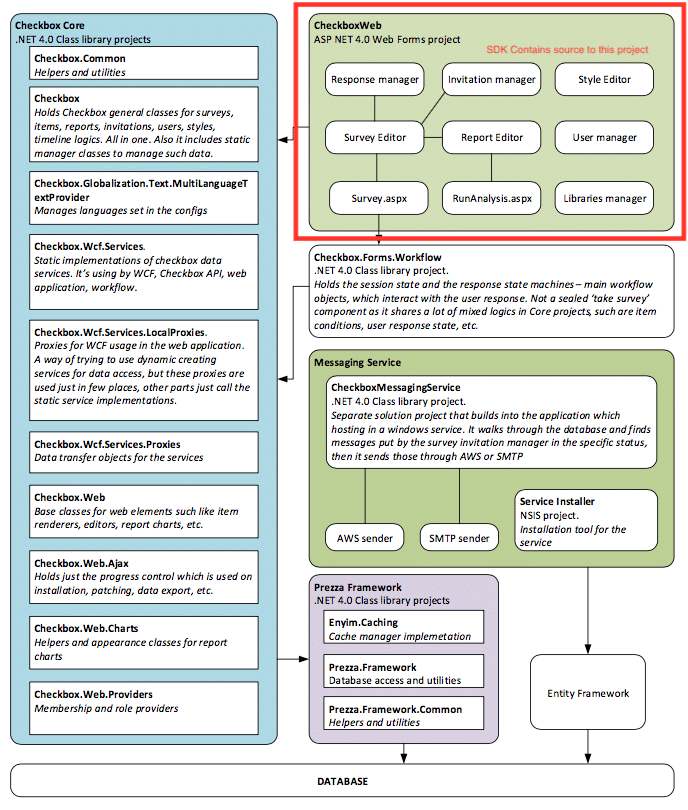 You can download the document by right clicking on the image, and clicking save as.