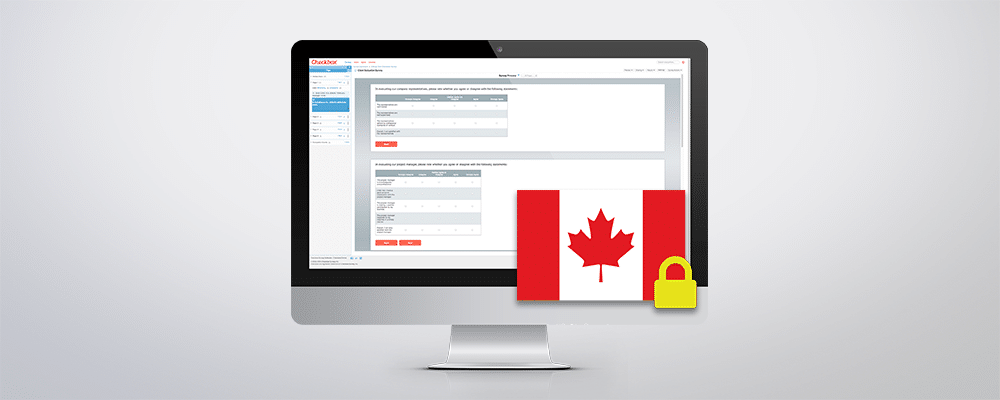 For nearly a decade, Ottawa's FluidSurveys has been Canada's leading provider of online survey tools and software. It's been an important role, as the regulatory environment for Canadian surveys is strict. Most American survey providers aren't available to Canadian companies. By Canadian law, companies that survey Canadian residents must host and store their survey data – all of it, both respondent data and the survey software itself – in Canada. Traditionally, FluidSurveys has been one of the only online survey companies to provide this service.
But that just changed. Here's what SurveyMonkey, FluidSurvey's parent company, said back in June: "As of October 1, 2016, FluidSurveys no longer accepts new signups and will discontinue all subscription renewals….We [will be] unable to fulfill any requests to store SurveyMonkey data outside of the U.S."
So now it's October, and for all intents and purposes, FluidSurveys is gone. To keep their survey programs running, hundreds (if not thousands) of Canadian companies need to find another online survey provider, one that offers 100% Canadian survey data hosting.
Checkbox Provides 100% Canadian Survey Hosting
For former FluidSurveys customers, and for Canadian companies in general, Checkbox can help.
For Canadian survey programs, we provide 100% Canadian data hosting and storage, via Amazon AWS's data center in Montreal, Quebec.
 For customers that request Canadian hosting, all survey response data (including backups) will be stored in Canada.
Canadian companies can take full advantage of the complete set of Checkbox features. Our features for online survey creation, distribution, data collection and analysis are all best-in-class. We offer multi-lingual survey capability as well. We also have special discounts available for academic, governmental, and non-profit organizations.
Checkbox has been serving Canadian companies with the best in online survey software since 2002. We're not new to this. Our understanding of Canadian privacy-law complexities is deep, and based on hard-won experience. Organizations like the University of Toronto, the Conference Board of Health, Vancouver Coastal Health, the Canada Council for the Arts, the Government of Manitoba, and the Yukon Bureau of Statistics are all long-term, satisfied Checkbox customers.
If you're a Canadian organization looking to discover what's next in the post-FluidSurveys environment, we'd welcome the chance to speak with you.