How to Schedule Invitation Reminders
After a Checkbox Email Invitation has been sent or scheduled, you have the ability to schedule one or more reminder invitations with a reminder message of your choosing. For example, you could send an initial Checkbox email invitation today and schedule a reminder invitation for the same time next week to remind anyone who has not taken the survey yet to do so. The reminder will not be sent to recipients who submitted a complete survey response prior to the scheduled reminder time.
Follow the steps below to schedule a Checkbox email invitation reminder:
1. Select Survey
Select the survey you wish to send for by clicking the 'Edit' icon on the main Surveys page. Then, click the Share tab.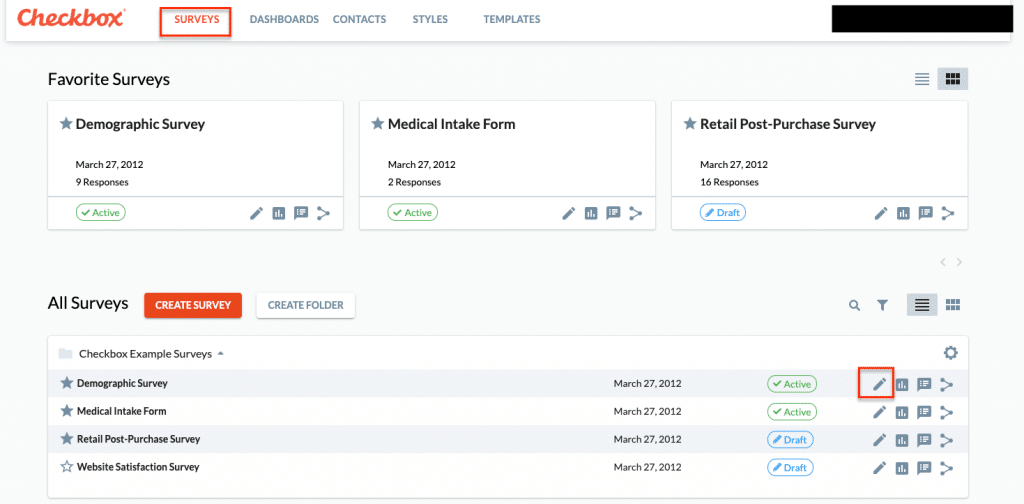 2. Select Invitation
Click the title of the Invitation that you want to send a reminder for. If you have a long list of invitations, you can click one of the columns to sort them by that value.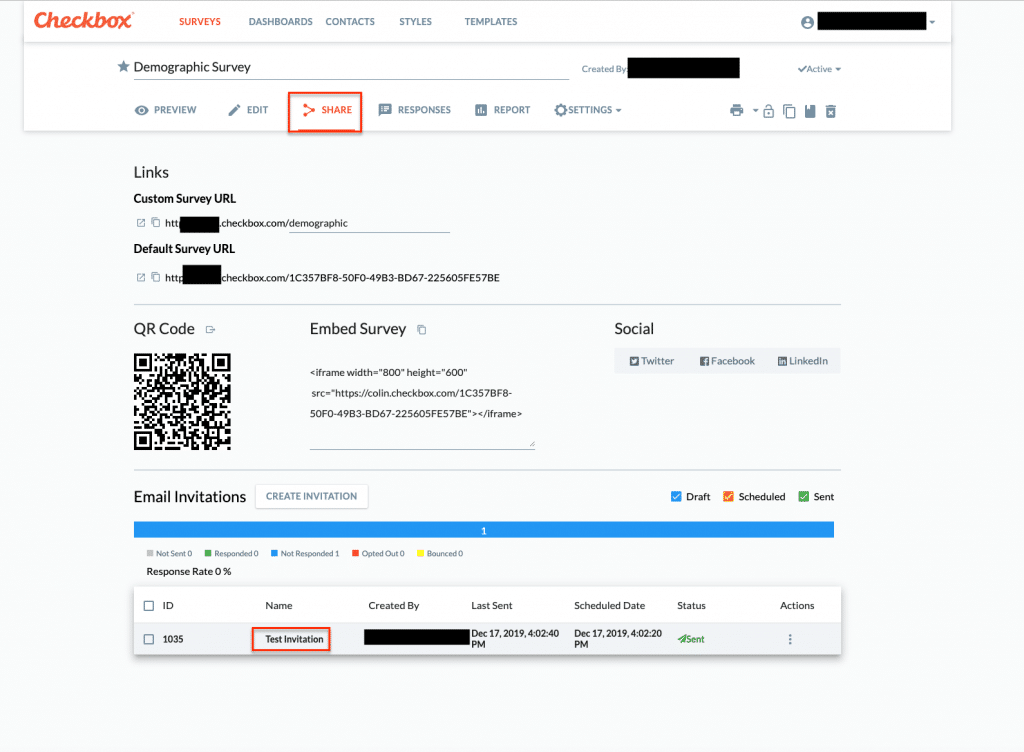 3. Edit Reminder
Once you have selected the invitation, you will be able to edit the Reminder message text on the Reminder tab.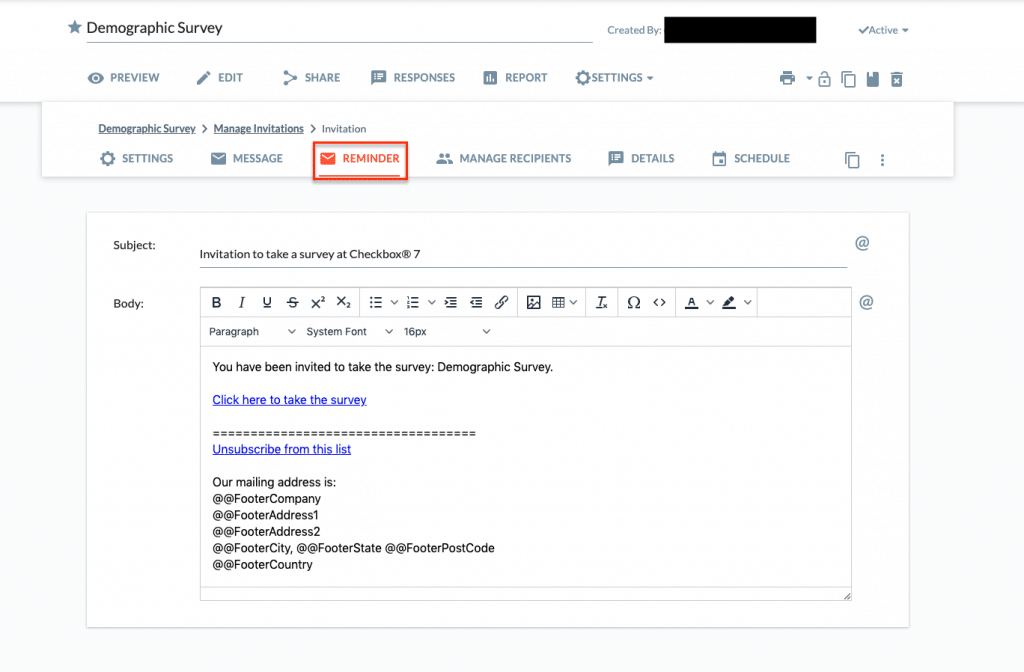 4. Set Reminder Date
Then click the Schedule a Reminder button on the Schedule tab and set a date and time for your Reminder to be sent out. Make sure to click the three dots along the right and select Save. The Reminder for this survey will be sent out at the specified date/time. If you'd like to schedule more than one reminder, simply click the Schedule a Reminder button again. The scheduled date and time of your reminder(s) can be edited until about 5 minutes before your scheduled send date.