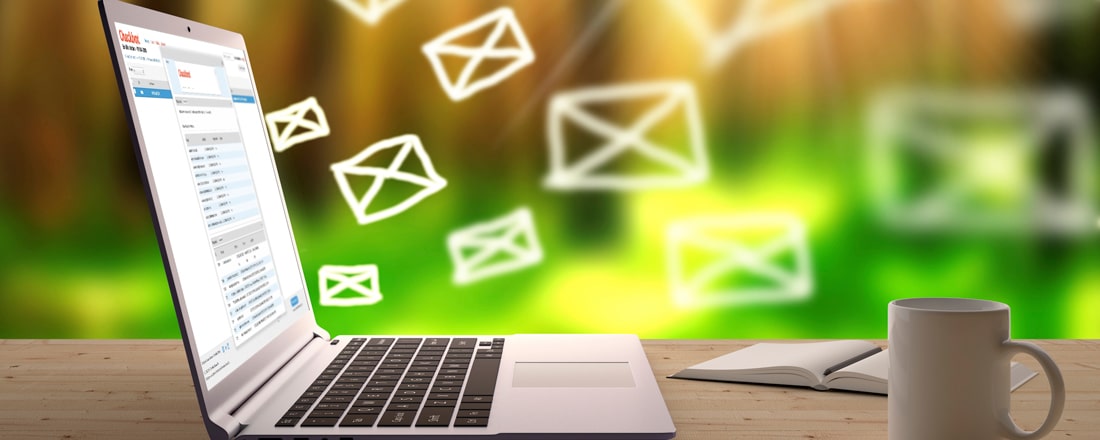 Your survey will be successful only to the extent that your intended respondents receive it, and act on it. Checkbox makes respondent selection and survey distribution easy.
Distribute your survey to respondents using email, social media, or your website. Boost response with personalization and scheduled email reminders. Track your response with detailed precision.
Your Respondent Database
Appropriate respondent selection is important for survey success. Checkbox helps you build a highly functional user/respondent database quickly, thoroughly, and securely.
Compile your database through manual user entry, respondent self-registration, bulk data import, or integration with Active Directory and other existing data sources. You can also use our web services to create and administer users.
The profiles in your database can contain an unlimited number of custom user/respondent attributes. Maintain data security by encrypting user passwords and database connection information. Read more about Checkbox data security.
Read more about Checkbox data security.
Email Distribution
Use Checkbox Invitations Manager (that's our email platform) to distribute your survey. Our high-volume email servers can send up to 10,000 personalized email invitations at once. Batched sending to audiences larger than 10,000 happens really quickly, too. If you'd like to schedule your email to send later, like first thing the next morning, you can do that as well.
Email response metrics (things like open rate, click-throughs, and bounce-backs) are available globally and for each email recipient.
You can set up automated reminders to boost response from recipients who don't act on your survey right away.
Our email platform supports SMTP authentication, SSL security, and opt out processing. It is 100% compliant with the CAN-SPAM act of 2003.
Social Media Distribution
Use Checkbox's social distribution features to share your survey on Twitter or Facebook. Or, get creative with the combination of Checkbox and social media. Post social-only polls, contest-entry forms, or rapid-response market research. Checkbox + social is a powerful combination!
Embed Your Survey on Your Website
We make it easy to embed your survey on your website using iframe technology.