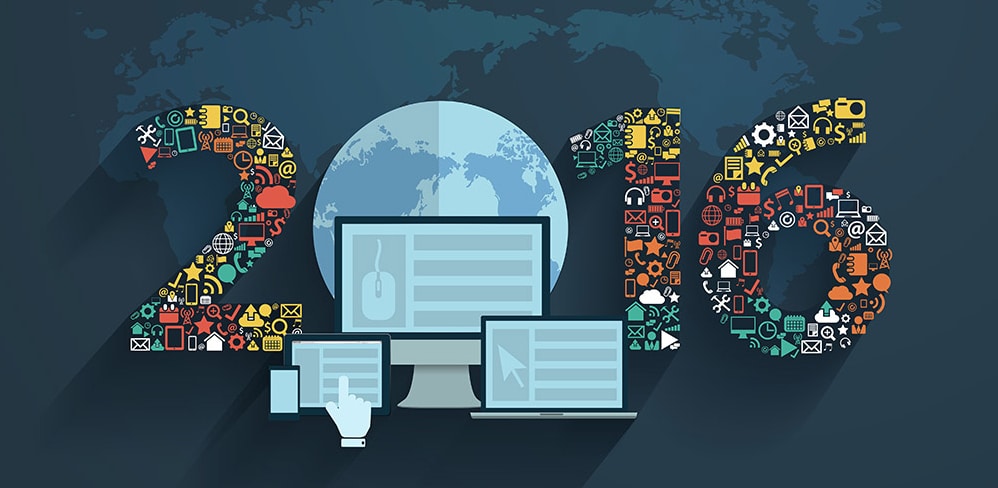 Research and data collection, aided significantly by online survey software, continued to be a growing market in 2015. As we enter 2016, it's time to take a look at the trends we expect to see affect online surveys in the coming year.
1. Mobile as a mainstay
Mobile use and adoption is no longer an emerging trend – it's clearly here to stay. Mobile versus desktop internet browsing reached a tipping point in 2014; online survey access via mobile devices has also continued to climb, with some sources projecting that 35%-40% of online surveys will be taken on a mobile device in 2016. On the flip side, mobile survey completion rates tend to be significantly lower than desktop rates, which can be largely attributed to internet connectivity issues and/or poor survey design. Consequently, responsive survey design has gone from a "nice to have" feature to an absolutely necessary one in a very short period of time. With many organizations designing online surveys specifically for mobile users, online survey tool providers will need to continue to up their mobile game in 2016 to ensure a seamless experience for mobile phone and tablet users. This means not only offering responsive surveys that easily adapt to any device or browser, but also enhancing performance for mobile network users.
2. Micro-surveys
Say hello to the increased use of micro-surveys, designed with one to three survey questions. These little survey gems capture small "bursts" of information, and they are becoming more prevalent, especially with mobile users and Millennials, who embrace short-and-sweet online interactions.  Micro-surveys can be delivered via email, embedded within a website or sent via a mobile text message. They are becoming the go-to trend for capturing real-time insight based on behavior and can be triggered by events like purchases, contact requests, phone calls and more.
3. Geo-triggered surveys
In 2016, we expect to see an increased focus on capturing in-the-moment data using real-time, on-location surveys. This trend uses the geolocation technology built into smartphones and tablets to trigger surveys based on geographic location or movements. Savvy credit card vendors and retailers are already using mobile geolocation to serve up coupons and offers based on a consumer's location. Researchers are also increasingly tapping into this source of real-time insight, offering surveys to consumers when they enter, leave or spend time at a specific location.
4. Survey automation
Technology automation continues to push its way into the survey world. We expect to see a stronger focus on integrating survey tools with other systems for the purpose of process automation. Online survey software tools can be integrated with CRMs, databases, and other third-party systems via an API or web services. With contact information stored in these applications, rules can be applied to trigger surveys based on specific actions, dates or other variables.
5. Text and qualitative analysis
Getting to the root of respondent behavior through data analysis of text-based responses will be a major initiative for surveyors in 2016. Open-ended questions are a rich source of meaningful data that otherwise might be lost with traditional survey techniques. New data analysis tools make it possible to drill deeper into text-based responses to remove subjectivity and reveal actionable insights that were previously untapped.
6. Niche reporting via interactive dashboards
More businesses are integrating off-the-shelf survey tools into customized reporting tools and dashboards for data analysis that's more focused on their niche requirements. By using survey software as a data collection engine and integrating it into more comprehensive dashboards for examination, researchers can run deeper analyses, including predictive analytics, to gather more insights on data points. This includesconnecting survey tools to Google analytics to track and monitor user behavior and referral data.
7. Social and community data integration
Data is proliferating in more places, especially on social sites. We expect to see organizations increasingly aggregating data from social sites and online communities with more traditionally-obtained research data from online and in-person surveys. This will allow for the cross-tabulation of information for quantitative analysis that identifies trends between the various data points.  Connecting social data points with traditional survey data can deliver deeper insights than can survey data alone.