The survival of a business is dependent on happy customers. For this reason, customer satisfaction is something that needs to be checked up on regularly. But how soon after an interaction is it appropriate to send a customer satisfaction survey? When are customers more likely to take a survey? Is one survey enough? Timing is essential for ensuring good response rates on customer satisfaction surveys. Scroll down for a few best practices on when to send your next survey:
When Should You Send a Survey to Your Customers?
Customer satisfaction surveys should be sent to customers right after they have an experience with your products or services. This means at least within the next 24 hours, while the particular experience is still vivid in the customers' minds.
According to a report conducted by MailerMailer, the best email open rates occur at the beginning of the week. Depending on when a customer interacts with your business however, the 24 hour rule will sometimes force you to send surveys later in the week. If this is the case, be sure to schedule your survey email for the optimal time of day for email open and click-through rates.  The report also indicates that emails sent at the beginning of the workday drive the highest open rates but that those sent in the early afternoon generate the most click-throughs. This could indicate that recipients have more time to engage with your survey in the afternoon. With the Checkbox Survey survey tool, you can easily schedule an online survey to be sent to customers at any time you want!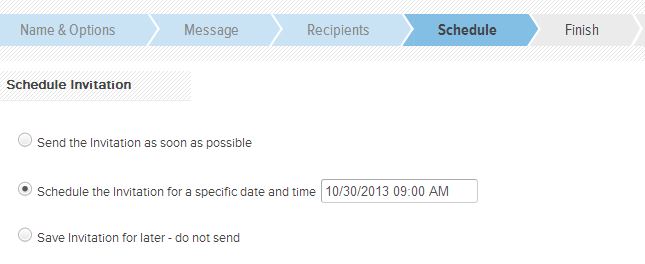 How Many Surveys Should You Send?
Generally speaking , it's best to stick with one survey per interaction for initial customer satisfaction feedback. Sending multiple surveys in close proximity could easily annoy your customers and be treated like spam.
In some cases, however, the customer experience might require more than one survey in order to resolve an issue and determine progressive action for your business. For example, on an initial followup survey a customer might indicate dissatisfaction with a particular product function.  Using Checkbox's intelligent email alert feature, the survey creator can set up an email trigger to alert the product support department whenever a product malfunction is indicated in the survey. After researching the customer's case, the support technician can then send a product-specific survey to the dissatisfied customer to help troubleshoot the product malfunction. In an example like this, the second survey not only saves the support technician time, but shows the customer that the business is organized and efficient.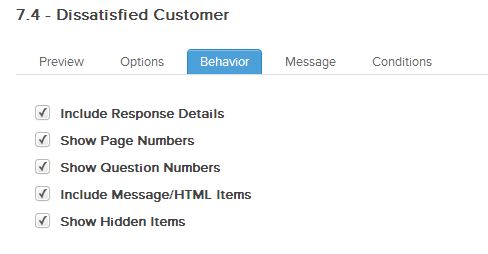 All of this can easily be utilized with our comprehensive Checkbox Survey software. From survey creation to online sharing to reporting, Checkbox has everything you need to gauge customer satisfaction and improve your business.
Contact us to learn more about about our flexible plans and pricing, which include our standard cloud-based online edition and our server edition, which is installed directly on your server.