We are getting super excited to unveil our latest major version, Checkbox 7, in just a couple short months. We've been working really hard for the past 10 months to develop a version that's easier to use, faster, and more secure. Checkbox 7 will be our biggest release in the last decade and will feature:
An updated, easier to use and more intuitive user interface for admins
Updated styles and forms for a more modern survey taking experience
A new reporting dashboard that will allow for multi-survey reporting, external data import, and live filtering
A new, more powerful and easier to use REST API (fun fact – anything you can do in Checkbox you'll be able to automate with the API)
New architecture, which will enhance security and performance and also provide more installation flexibility to on-premises customers
Lots of other small features and enhancements
**See a sneak peek of Checkbox 7 designs here: https://checkbox.pixieset.com/checkbox7designs/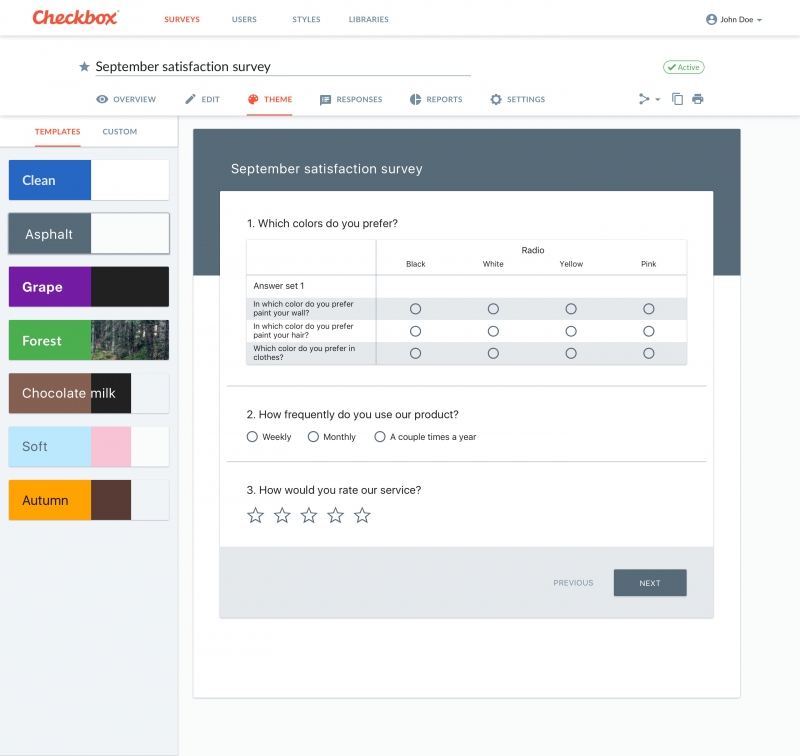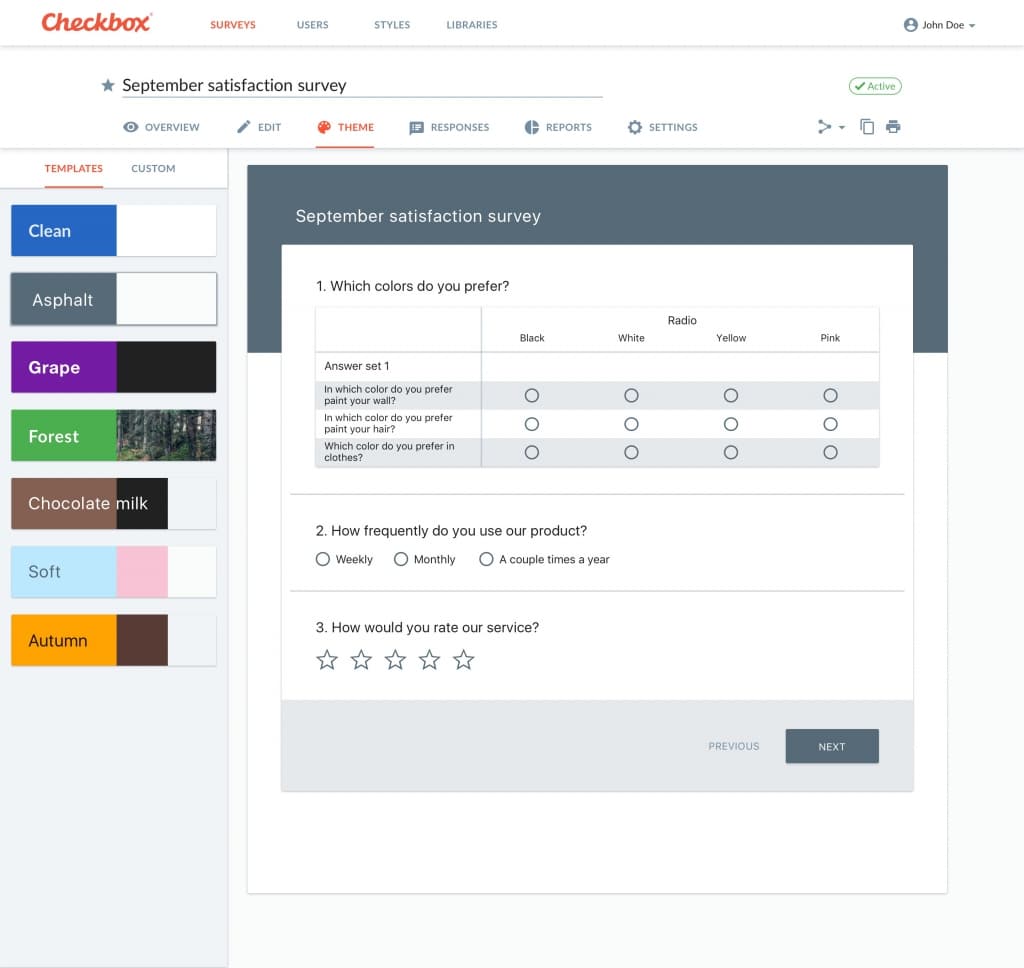 Stay tuned for more details, including plans for rollout, upgrades and training.
We're also planning for our next release in early 2019 – contact us with feedback or requests.